Um desafio de representar graficamente quem trabalha com SOM. Esse projeto nasce da percepção de que identidade visual sempre esteve presente nos softwares de edição usados no dia a dia. As faixas de áudio, com leves ajustes, compõem a tipografia "Dope.Audio". As frequências de cores dão origem à paleta, formada por dois gradientes complementares. O Border Collie, mascote original da marca, retorna neste rebrand seguindo o novo estilo tipográfico,  aproveitando a mancha que essa raça tem no rosto, como espaço negativo para uma nota musical. Suas orelhas em lados opostos servem tanto como ícone de "play" quanto para mostrar que ele está atento ao som ao redor.
A Dope.Audio há mais de dez anos cria soluções sonoras completas, sob medida para clientes de diversos segmentos e tamanhos: propaganda, games, cinema e televisão, no Brasil e em outros países. Da pesquisa na pré-produção à captura de sons orgânicos, passando pela composição de trilhas, locução e pós-produção.
It's a challenge to graphically represent a client that works with SOUND. This project was created inspired by the editing software used in everyday life. The audio tracks, with slight adjustments, make up the typography "Dope.Audio". The color frequencies form the palette, composed by two color gradients. The Border Collie, the brand's original mascot, returns in this rebrand following the new typographic style, taking advantage of the dog's face pattern, as a negative space for a music note. His ears on opposite sides serve both as a "play" icon and to show that he is attentive to the surrounding sound.
Dope.Audio has been creating complete sound solutions for more than ten years, tailored to clients of different segments and sizes: advertising, games, cinema and television, in Brazil and in other countries. From research in pre-production to capturing organic sounds, through composing tracks, voice-over and post-production.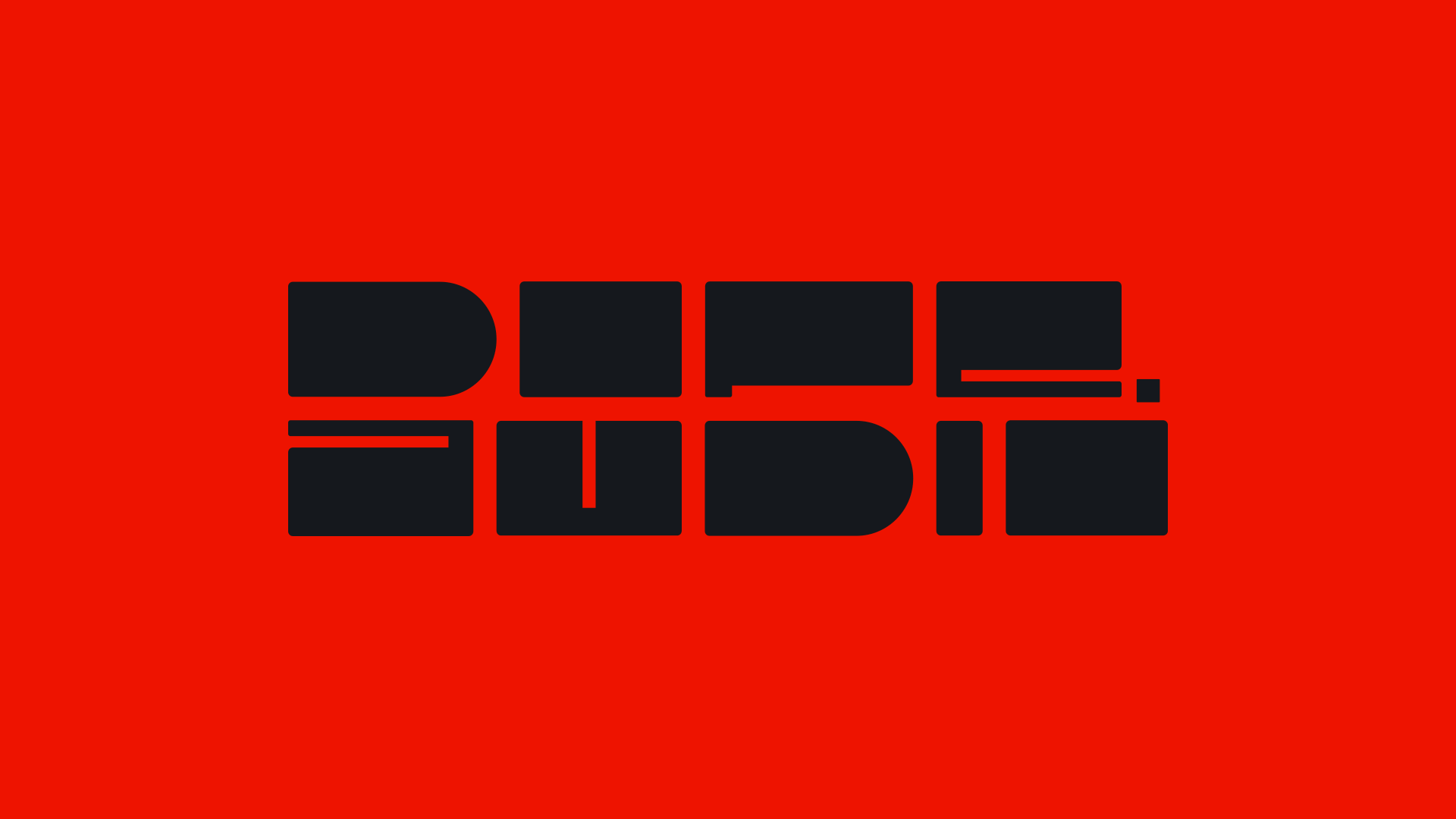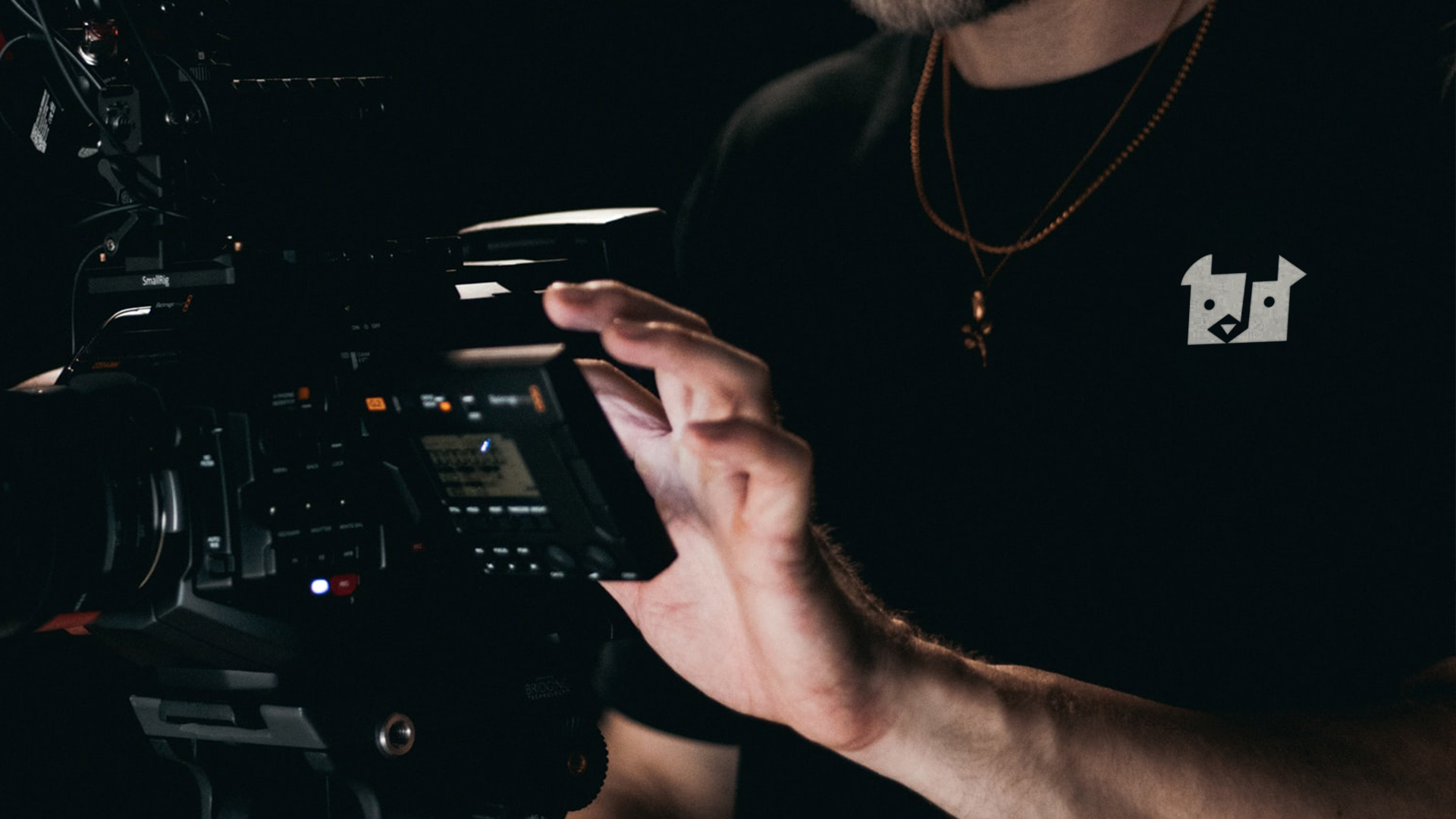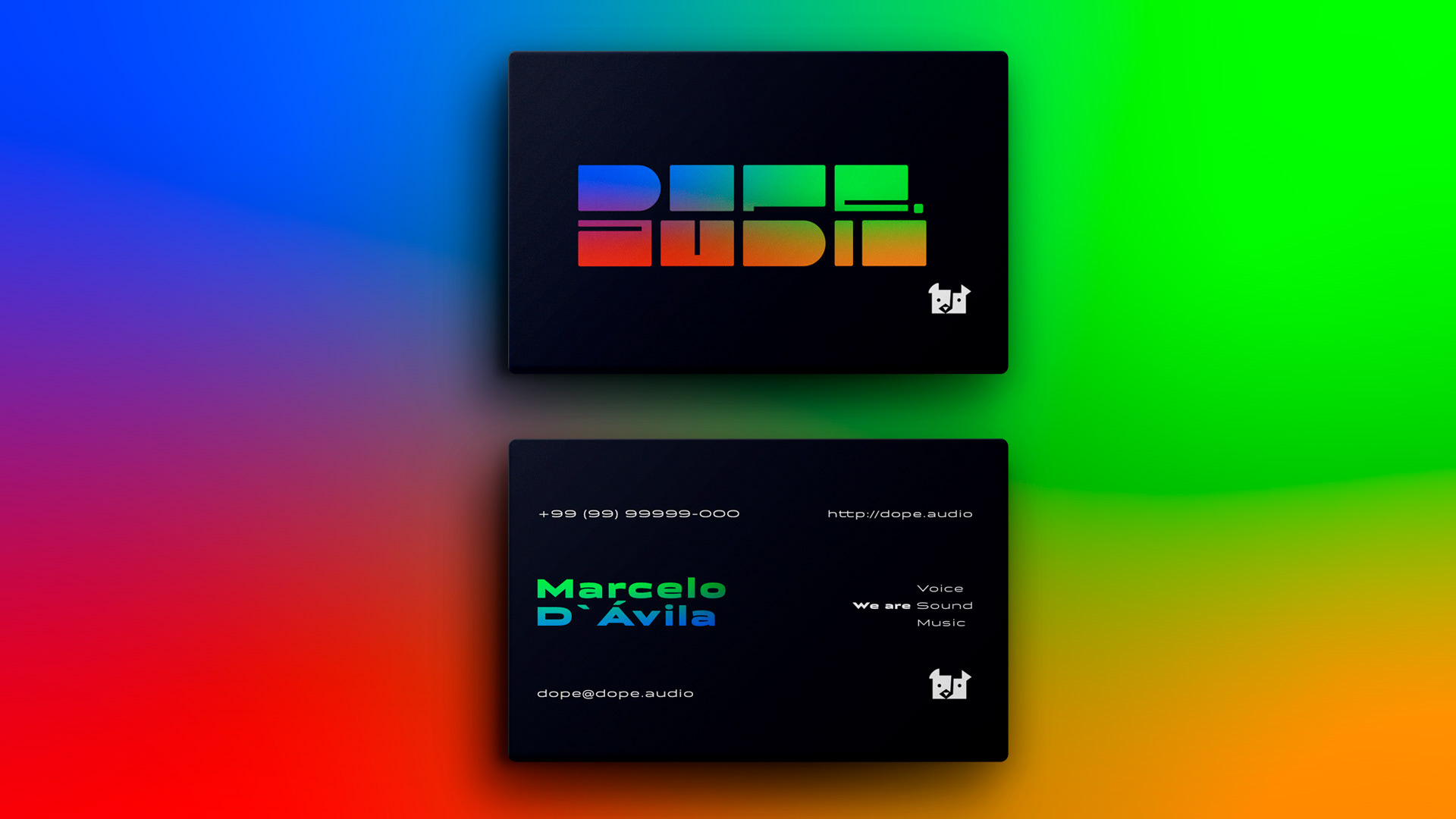 Type/Motion: Gabriel Quartin